(Me and "Puccini" out for a walk on a snowy day. In case you can't figure out who's who, Puccini's the cute one.)

Music Downloads -
List version

Titles marked with are included on my CD, "Fractile"


---
Original Compositions

While I've written a great deal of material over the years in the pre-history BC (before computers), including some three dozen songs in various genres, it has only been since I started composing using the computer that my material has been good enough (in my opinion) to warrant publication. It is for this reason that the opus numbers shown with the works below begin with compositions in 1994.

---
Opus 5 (a work in progress)
"The Changeling" - A Concerto for Electric Guitar and Orchestra
This is planned as a centre-piece in my second record, a concept album about change and evolution, and the fluidity of what we generally refer to as "reality". I've decided to post the original NWC and midi files, but highly recommend downloading the mp3's to get the full effect of post- processing, including tempering to the silky "Werckmeister" temperament. The concerto consists of three movements:



Part 1: Pupation:
This is based on the adagio from Bach's piano concerto in D minor, BVW 1052. The arrangement, however, is quite different from any other Bach rendition you may have heard, with the possible exception of Wendy Carlos' work. This movement represents change from within, movement from darkness to light. Since the midi performance is quite hardware-specific, I'm providing the NWC and un-tempered midi files for study purposes only (requires Yamaha XG midi!). Please feel free to download the performance for free from my IUMA site. The full score and solo guitar part in PDF format are available on the Werner Icking Music Archive.



Part 2: Hibernation:
Evolution demands periods of respite, and this piece represents a short holiday from the agony and ecstasy of change. The mood is peaceful, perhaps even a bit schmaltzy. It's based on two beautiful Schubert melodies, but the arrangement betrays some of my strongest influences; Haydn, Mozart, Beethoven and perhaps a hint of Mahler. I'll leave it to the listener to find the parallels. Again, the original NWC and/or untempered midi don't really do justice to this work, but are provided for study purposes (requires Yamaha XG midi!). Since the tempering and other post-processing are a large part of the performance, get the mp3 recording from my IUMA site. Also, you can download the score and solo guitar part from the Werner Icking Music Archive.



Part 3: Emergence:
Via the often painful demands, the Changeling finally emerges victorious. This piece is based on an original theme vaguely reminiscent of the Bach adagio used for the first movement. It indeed harks briefly back to that work, then develops into an orchestrated re-statement of the main theme. After a somewhat "industrial" yet subdued interlude, the theme re-appears, morphed into the major mode to suggest a pretty albeit slightly ditzy butterfly. The hi-fi performance at my IUMA site is recommended. With the same caveats as for the other movements, you may want to have check out the NWC or untempered midi versions. PDF format score and solo guitar part available from the Werner Icking Music Archive.



"The Bridge"
This is a pretty little "classical techno" thing, symbolically representing transition and change as well as suggesting a physical suspension bridge. I definitely suggest picking up my mp3 of this piece at my IUMA site, since the sounds used in the piece are rather specific to my synth. Next best thing, if you have a Yamaha XG synth or soundcard, is the Yamaha midi. If you have NoteWorthy Composer or Player, get the NWC-source-file.

---
---
Steampunk Vignettes (Op. 4)
---
---
A Fractal Suite (Op. 3)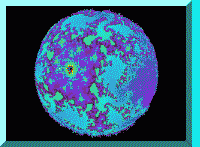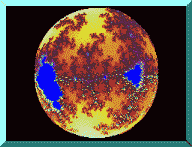 Most of these pieces can be best described as "ambience" music. They are also truly electronic, being examples of "Computer Assisted Composition" (CAC), and as such are compositions for which the midi files are the final result.


Unless you have a Yamaha synth (soundcard, SoftSynth or external XG synthesizer) I highly recommend downloading the mp3 version of these pieces. (Or, better yet, order my
"Fractile" CD.
---
---
---
Quartet No.1 in A minor (Op. 2)
"Seasonal Impressions"
---
Quartet No. 1 in A Minor, "Seasonal Impressions" (complete)
(Opus 2) This is my answer to those who lament that "Nobody writes classical music anymore." It was written in 1996 using Cubasis, then resequenced from the ground up in 1998 using NoteWorthy Composer. A summary of the work is available as a textfile, as is a revision history file. There is also a midifile of the entire sequence. For NoteWorthy use, get NWC-file,-score-version. If you want to print out the parts, also get the NWC-file,-parts-version. For professional- looking score and parts books, also get the Cover-files in MS Word format; contents described in fnq1_doc.txt. If you want printable PostScript files, use the following links to the Werner Icking Music Archive: Score, Violin I, Violin II, Viola, Cello parts.

I'd dearly like to hear this performed by a real, live string quartet. If you are interested, please contact me!
If you prefer to have a midi or NWC of each movement separately, click on the links below:
---
---
Two Musical Diversions (Op. 1)
---
Divertimento on a Study by Sor ("Für Rhiannon") Op. 1 No. 1
A pleasant bit of fluff, written in 1994, representing my first work in the "neo-classical" genre; hence, I took liberty (audacity?) to call it "Opus 1." See the info-file for what I had in mind here. As of yet I haven't re-done it in NWC format, so there's presently only the tempered midi-file and a zipped Cubase/Cubasis ".all" file.

Divertimento ("Für Rhiannon") Recorder version (Op. 1 No. 1a)
This is a rework of the divertimento for Descant (in C) and Treble (in F) recorders, with piano accompaniment. The recorders in the midi have been tempered to Pythagorean tempers, in an effort to simulate actual recorders. A somewhat dark piano solo is optional for performance. A fun piece for recorder players. Get the tempered midi-file, NWC source file or download the scores from the Werner Icking Music Archive. For convenience, you can click on the appropriate link here, for Full score, Descant, Treble recorders, and Piano parts. A recording made on my system is also available from my IUMA site.

---

"Fantasia in F#m" (Op. 1 No. 2)
Written 1994. This is based on one of my "art-folk-rock" songs (from 1992 - great tune, stupid lyrics) called "Winter Swan Song." Its one claim to fame was that it had a haiku at the end: "Cold moon, ancient swan;/ South his mate has flown;/ He longs to soar the heavens." The music keeps trying to harp to the haiku theme, but gets interrupted by the "Habanera" (the stupid lyrics part). So I've recycled it into a little encore piece for string quartet. Unfortunately I haven't yet gotten around to resequencing this in NoteWorthy Composer. Meanwhile, the first version is pleasant enough, so I'm providing the midifile along with the zipped source Cubase file and this textfile for your enjoyment.
---
---
Songs (no opus numbers)
---
While I've written many songs over the years, almost all of them are unsuitable for publishing today for one reason or another. I'm suspicious of music with words, as the words can become obsolete, rendering the music useless no matter what its other redeeming features may have been. However, I do have two relatively recent song compositions which I sincerely hope will survive the light of future retrospection.
---
"My Best Friend"
This beautiful tune was written with, and for, the love of my life and beloved wife Sharon Nachbaur. This was first performed on the occasion of our wedding, on November 20, 1999. Available here is the midifile, well-tempered except for the violin solo and harp tracks. (Lyrics embedded in the midi for the benefit of those of you with midi-karaoke players) as well as the original NWC-file (requires Composer or Player V1.70). Write if you want the score and vocal/solo parts in PDF format.

---

"A Song About Frogs"
This one is dedicated to my lovely daughter Rhiannon for Christmas, 1999. She'd asked for nothing more than "a lump of coal and a song about frogs." So here's the song about frogs, dedicated to Rhiannon. You (and your kids) might enjoy the amusing lyrics, as well as the catchy "kiddie-techno" arrangement. The tempered midi-file includes the words in midi-karaoke form. Also available is the original source NWC-file (requires Composer or Player V1.70). Write if you want the score and vocal/solo parts in PDF format.
---
---
Arrangements
---
I derive almost as much enjoyment from arranging my favourite music to my tastes, as I do from original composition. The following are a number of such arrangements of classical and other pieces. Or perhaps I should call them "adaptations", since they are not always necessarily harmonically or otherwise "correct". That being said, I welcome any comments or suggestions for improvement.
---
"Adagio" from Beethoven's Piano Sonata #8 (Guitar arrangement)
This has got to be one of Beethoven's most sublime melodies. I worked up a solo guitar arrangement, and went to pains to write an NWC-file and corresponding midi-file to make the electronic performance as realistic as possible. The score (with fingering) in PDF format is also available.

This has been extensively reworked in January, 2002, to make use of the great improvements in NoteWorthy Composer during the intervening time from the first edition. The new version is highly recommended. An alternate version of the NWC-file is also available, optimised for viewing in NoteWorthy Player or the Browser Plug-in.

---

"Air on a D String (Embryonic Journey Revisited)" by Jorma Kaukonen, arr. me
This started as an attempt to play the Jefferson Airplane tune "Embryonic Journey", but it gradually evolved into a life of its own. Hope you like my adaptation, available as a midi-file, as a print-ready, compressed NWC-file, or as a ready-to-print or view score in PDF format. If you want to hear how it sounds on a real guitar (actually an electrified classical guitar strung with steel strings), download the MPEG demo.

---

"Andante" from Mozart's Piano Concerto #21 (Electric guitar quartet arrangement)
This is one of a series of classical pieces I demo'd in 1995 for an "Electric String Quartet" that never got off the ground. This particular one is my favourite, and notwithstanding some awkward moments timing-wise, is my best home demo. The MPEG-audio recording is available from my IUMA site. An NWC-file is also available for listening, viewing, and score printing, as is a NWC-parts file for printing individual parts. The front-cover is available in Rich Text File format. A midifile is also available for those without NWC. Finally, zipped PostScript or PDF files are available of the score and parts. Mail me if you want them sent to you by email. By the way, if like me you enjoy both classical and "surf" music, you'll love The Baronics' treatment of classical themes in their "Get Bach" album. Surf's up in Montrèal! Very cool.

---

"Andante" from Vivaldi's Concerto RV532 (Guitar arrangement)
A beautiful little movement from a concerto by Vivaldi. For more info, click here, as usual there is an NWC-file and corresponding "realistic" midi-file The score (with fingering) in PDF format is available from the Werner Icking Music Archive.

---

"Arpeggione Sonata" by Franz Schubert (Arranged for viola)
Read the text-info for information about this gorgeous piece by Schubert. Download either or both of two NWC files; one for viewing/listening and another (with cleanups such as no dynamic variances in piano bass staff, etc.) for printing-score/parts. Even if you have NoteWorthy Composer, I suggest downloading the Midi-file, since it has been post-processed by Piano-Tuner/Midi-Temp using the lush-sounding "Werkmeister" temperament. Definitely worth the download. Also available is the front cover and inside front cover for printing a score book, in Rich Text File format. For printable Postscript files, there are zip-format files for full-score, viola, and piano parts. (Will be converted to PDF at next revision.)

---

"Heidenröslein" (Rose on the Heath) by Franz Schubert
This touching poem by Goethe was set to music by at least a dozen different composers; the most memorable is - not surprisingly - by Franz Schubert. I'm convinced that Franzl composed this on guitar, since the traditional piano accompaniment is so guitaristic that it is practically playable as written. However, I've taken the liberty of giving it my best shot as a "real" guitar arrangement, complete with intro/coda and guitar solo. English words adapted from a translation by Walter Meyer, gratefully used with his permission. The NWC-file has the lyrics in both the original German and Mr. Meyer's translation. Also available is the PDF file of the score. Or download the midi-karaoke files with either the original German lyrics, or English translation.

---

"Italien" (Italy) by Fanny Mendelssohn
I found this lovely song by Fanny Mendelssohn (words by Franz Grillparzer) on the Classical Midi with Words site. I immediately saw the potential for a guitar arrangement of the accompaniment, as the chords and rhythms are inherently very guitaristic. While I was at it, I took on the challenge of producing a singable English translation of the lyrics. The result is not an exact translation, but in my opinion retains most of the original meaning and feel. The printable, playable (with both sets of lyrics) NWC-file is yours for the taking, as is the PDF file of the score. Also available are midi-karaoke files in either the original German lyrics, or English translation. The lyrics alone can be downloaded as a Text file.

---

"Ständchen" (Serenade) by Franz Schubert, arranged for guitar
This is an adaptation for guitar of Schubert's gorgeous "Leise flehen meine Lieder", D.957 No. 4. It may not be as true to the original as some other arrangements (e.g. the one by J. K. Mertz) but it's much easier and should pose no particular difficulties for intermediate guitarists. It uses the rich 6=D tuning, and is a good practise piece for this particular tuning. Available are: the original source NWC-file, a PDF file of the score, and demonstration midi file.

---

"Study in B minor" by Fernando Sor

Here is a melancholy but lovely little study by Sor, scored faithful to the original but voiced for electric jazz guitar. The classical guitar midi version is available on my Educational Music page. The electric version is presented here to plug my actual performance. You can get a "preview" by listening to the midi-file, or watch the notes go by while playing by opening the NWC-file. Or download the score in PDF format from the Werner Icking Music Archive.

I think you'll enjoy my actual performance of this piece, download it in hi-fi mp3 from my IUMA site. This was performed on the beautiful guitar you see in the picture to the right, custom-built for my by Doug Thompson of Thompson Guitars. It started out as a solid block of flame maple from Vancouver Island, laminated vertically with African "wenji wood." The neck is the same width as a standard classical guitar, making the classical finger-style possible. The recording was played through my home-made "Li'l 4x4" vacuum tube guitar amp.

---

"Study in E-flat" by Fernando Sor
This is a midi performance of my all-time favourite Sor study. I went to great pains to present this in as respectful a manner as I could muster, and am quite happy with the result. Since it is such a departure from routine midi arrangements of public-domain works, I'm presenting it here as an arrangement in addition to the listing on my Educational Music page. Click on the appropriate link to pick up the midi-file, as the source NWC-file, or as a ready-to-print or view score in PDF format. If you want to hear how it sounds on my Yamaha DB60XG, download the mpeg audio from my IUMA site.

---

"Young Strephon..." by Gilbert & Sullivan (Arranged for brass band)
This is a brass band arrangement of a rousing song by Sirs Gilbert and Sullivan, from the finale to Act I of "Iolanthe." In the song, the fairies are having a showdown with the Parliament, with Parliament singing "Young Strephon is the kind of lout we do not care a fig about" while the fairies sing "With Strephon for your foe, no doubt, a fearful prospect opens out!". Hilarious. Listen to the midifile or download the complete NWC-file. Score and parts are readily printable, or write me if you want the PostScript score and parts (total of 19 instruments!) in a Winzip (PK zip) archive. I'd love to hear this one performed live!

---

"ZX81 meets Carcassi" by Matteo Carcassi, arranged for ZX81
(Legacy Dept): Before the dawn of history, soon after rocks were invented, there was a thing called a "Sinclair ZX81", which was a kit billed as the "first computer under $100", and is perhaps the most famous of the Sinclair ZX series for just that reason. I wrote one of the very few music programs for the ZX81 (aka Timex TS1000), monotonic (of course), in assembler (because the clock speed in "fast" mode was only 3.5 mHz), using the cassette-tape port for audio out. Post-processing achieved by running it through my guitar amp before recording to reel-to-reel... ah, nostalgia. Before polyphony, DSP, wave-shaping... almost even before midi. Here's a small mp3 of a Carcassi guitar study, ZX81-style.
---
Free hi-fi downloads of my music...

---
My music is also available in MP3 format from these fine sites:



---

Also check out the NWC Scriptorium for other work in NWC format by myself and many other contributors.
---
To get in touch with me, please e-mail Dogstar Music at fnachbaur@netscape.net

---This page last updated May 6, 2002.---

Return to Main Page

Check out my IUMA site